Welcome to the National Māori in Governance Summit!
The summit is a biennial event hosted by Te Pūtea Whakatupu Trust which aims to grow and inspire the next generation of tikanga-led, future-focussed Māori governors.
The summit is proudly a by Māori, for Māori, kaupapa, presenting a vast selection of kōrero and whakaaro from across the Māori governance sector.
We are excited to announce that the hui will return in 2024, join the pānui list to be notified when registrations open.
Highlights from this year's hui…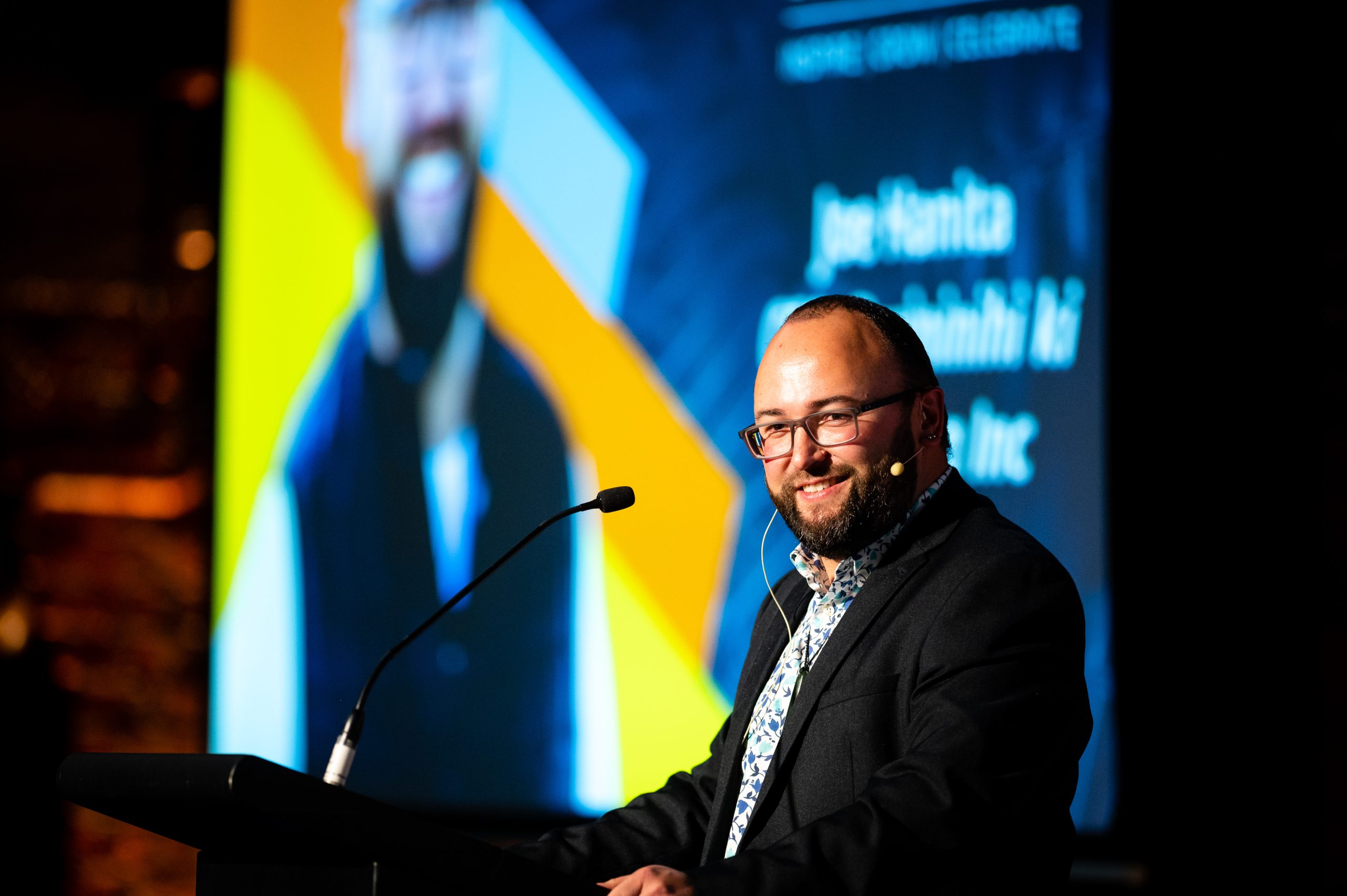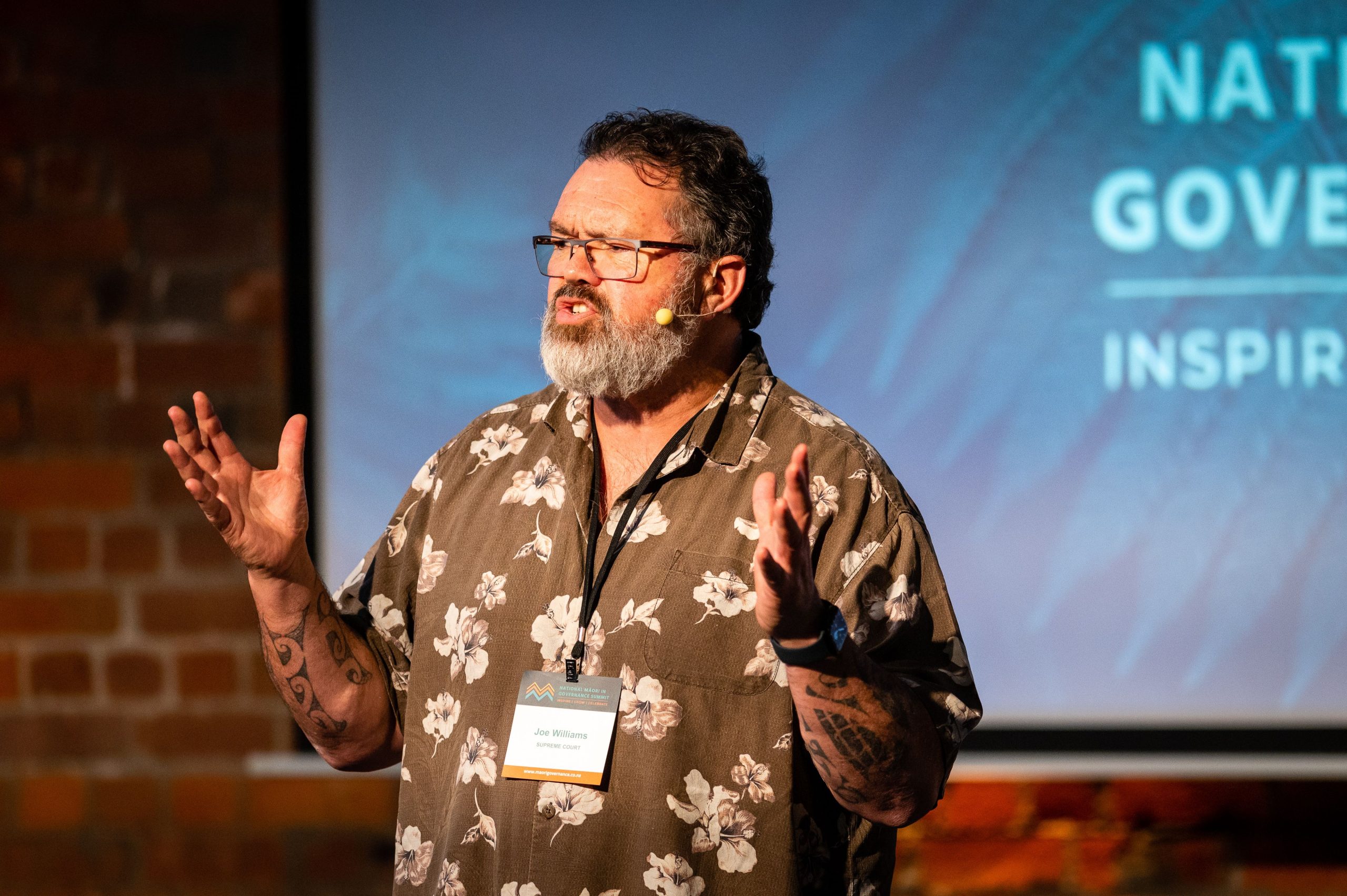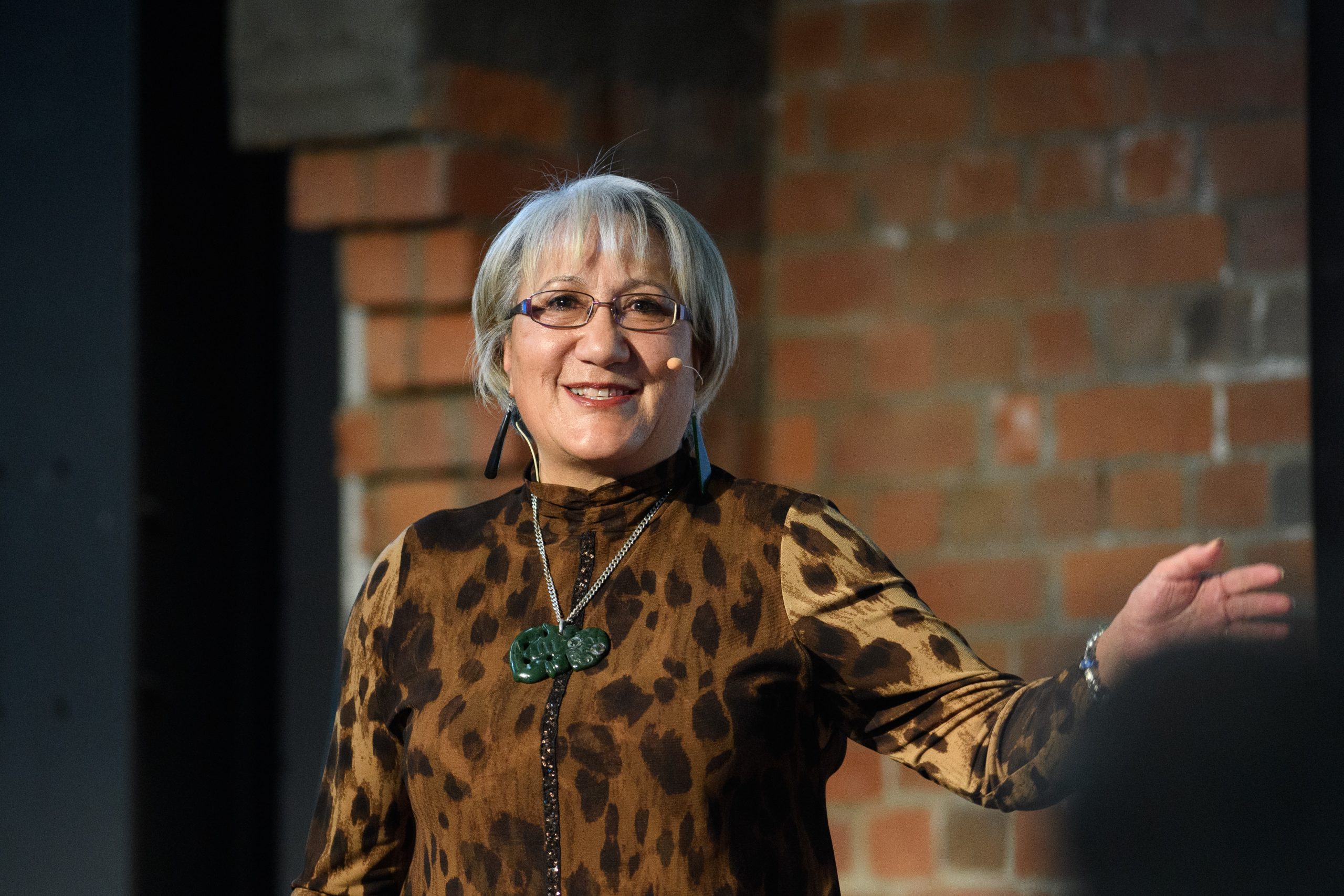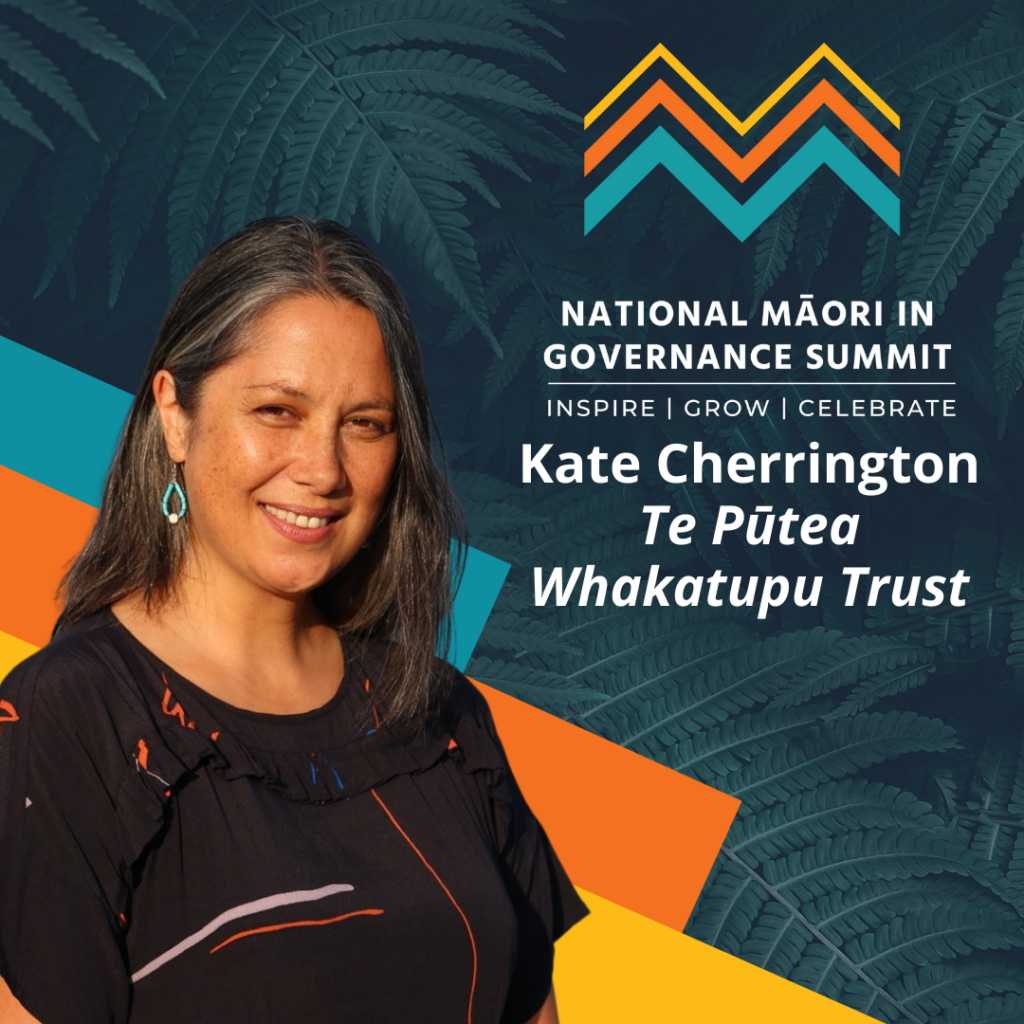 Kate Cherrington
Chair, Te Pūtea Whakatupu Trust
Kate (Ngāti Hine, Te Kapotai, Ngāpuhi, Ngāi Pākehā) is based in Pōneke but calls Tai Tokerau and Murihiku home. She has spent over 25 years in the tertiary educational sector, notably with Te Wānanga o Aotearoa. She is a highly respected leader in education management, policy design, quality cultural assurance, Māori language programmes and wānanga development.
Kate serves on a number of Boards in the philanthropic and tertiary sectors including being the Chair of Te Pūtea Whakatupu Trust, Hāpai Tūhoho, and member of Te Pou Theatre board. She is highly passionate and committed to all her governance roles, however, there is one role that she cares deeply for, and that is as a trustee for Miria Marae in her homeland of Waiomio.
Kara Puketapu-Dentice
Chair, Taranaki Whānui Settlement Trust
Kara was born and raised in Wainuiomata and is of Te Āti Awa and Ngāi Tūhoe descent. Kara is the Chairperson of Taranaki Whānui ki te Upoko o Te Ika and holds various other governance positions throughout his iwi and local community.
Alongside Kara's governance roles, he is the Director of Economy and Development at Hutt City Council. In this role, he is responsible for housing, procurement, community assets and facilities, transport, urban development, business, and economy as well as significant and transformational projects such as Riverlink.
Kara holds a Master of Planning and Resource Management from the University of Otago. In 2015 Kara participated in the Asia Pacific Leadership Programme at the East-West Centre in Hawaii and later in 2019 was selected as an emerging leader to be a part of the Obama Foundation Asia Pacific Leadership Forum held in Malaysia.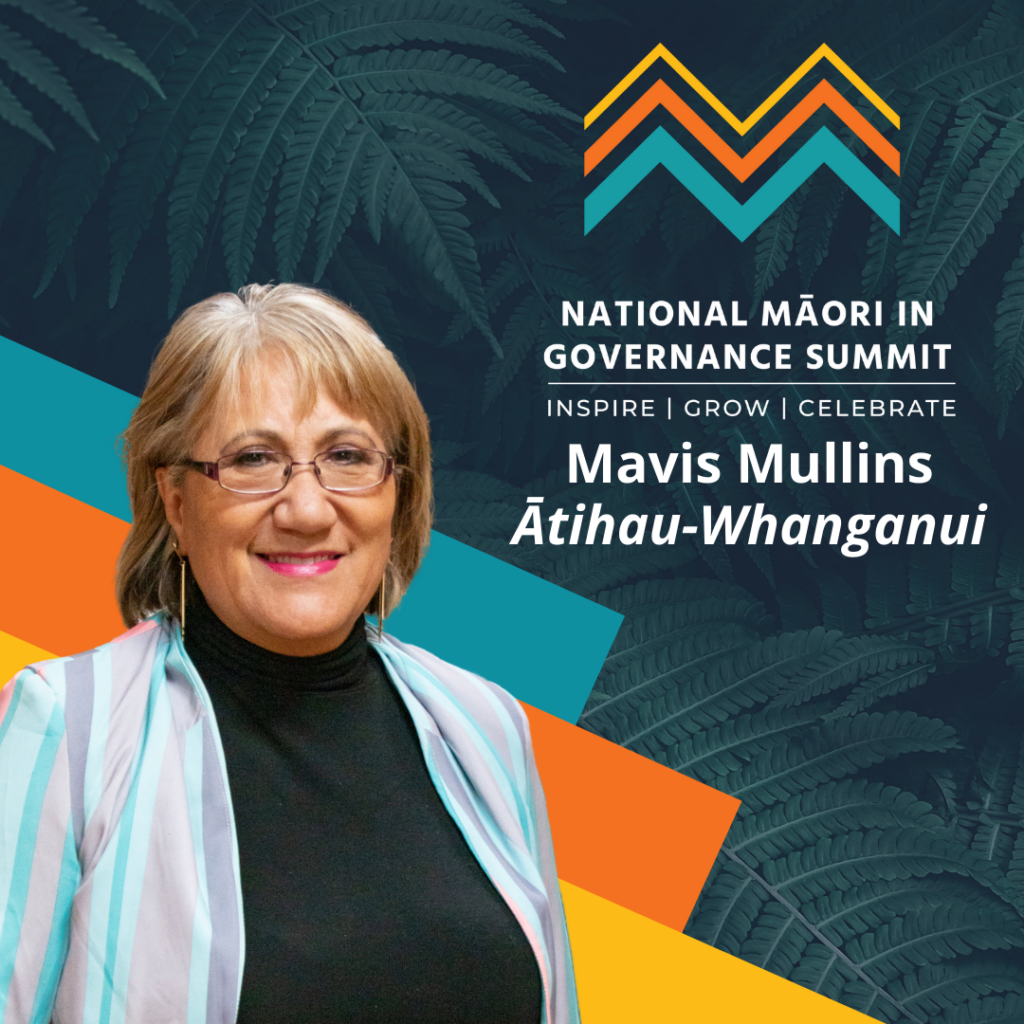 Mavis Mullins (MNZM)
Director, Ātihau-Whanganui Incorporated
Mavis Mullins (Rangitāne, Te Atihaunui-a-Paparangi, Ngāti Ranginui) is an inductee into the New Zealand Business Hall of Fame, named as an Outstanding Māori Business Leader (Auckland University in 2017), a Westpac Rural Woman of Influence (2016) and a Member of the Order of Merit for services to the wool industry.
Mavis is highly experienced in governance roles and is currently a director on UNICEF, Rangitāne Tamaki-Nui-ā-Rua (Chair), AgriWomen's Development Trust (Patron), Ngā Whenua Rahu, Āithau-Whanganui Incorporation (Chair) amongst others.
Mavis has a strong background in Aotearoa's primary sector, and further compliments the Board of Moana New Zealand with experience in exports, environmental management, people capability and iwi relations.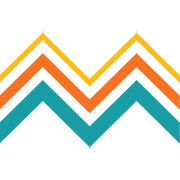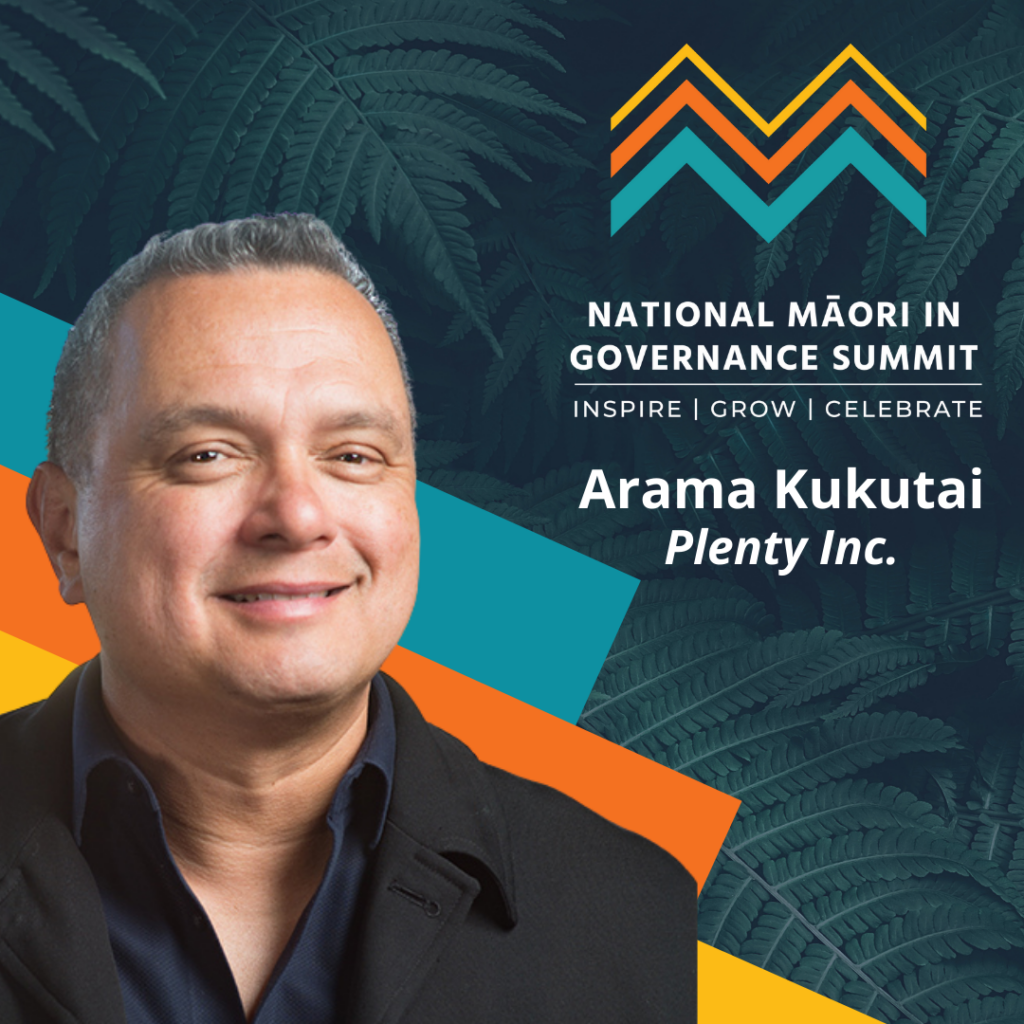 Arama Kukutai
CEO, Plenty Unlimited Incorporated
Arama (Ngati Tipa, Maniapoto, Te Aupouri) is a seasoned entrepreneur and visionary leader in the agritech industry with over two decades of leadership within farming, agriculture investment, and sustainability ventures. Arama is a co-founder and partner at Finistere Ventures, one of the pioneering venture firms dedicated to agritech, founded in 2006 and has been an investor, company founder and entrepreneur in the Agribusiness sector for over 20 years. He served as Executive Chairman of PKW Farms, a successful diversified investment entity involved in dairy farming and aquaculture activities in New Zealand, Asia and Australia. Arama also led the New Zealand government's Trade & Investment agency in North America, following which he emigrated to the USA. He has led the creation of Finistere's global portfolio and network in AgTech which includes offices in New Zealand, Tel Aviv, Israel, San Diego and Silicon Valley, and Dublin, Ireland.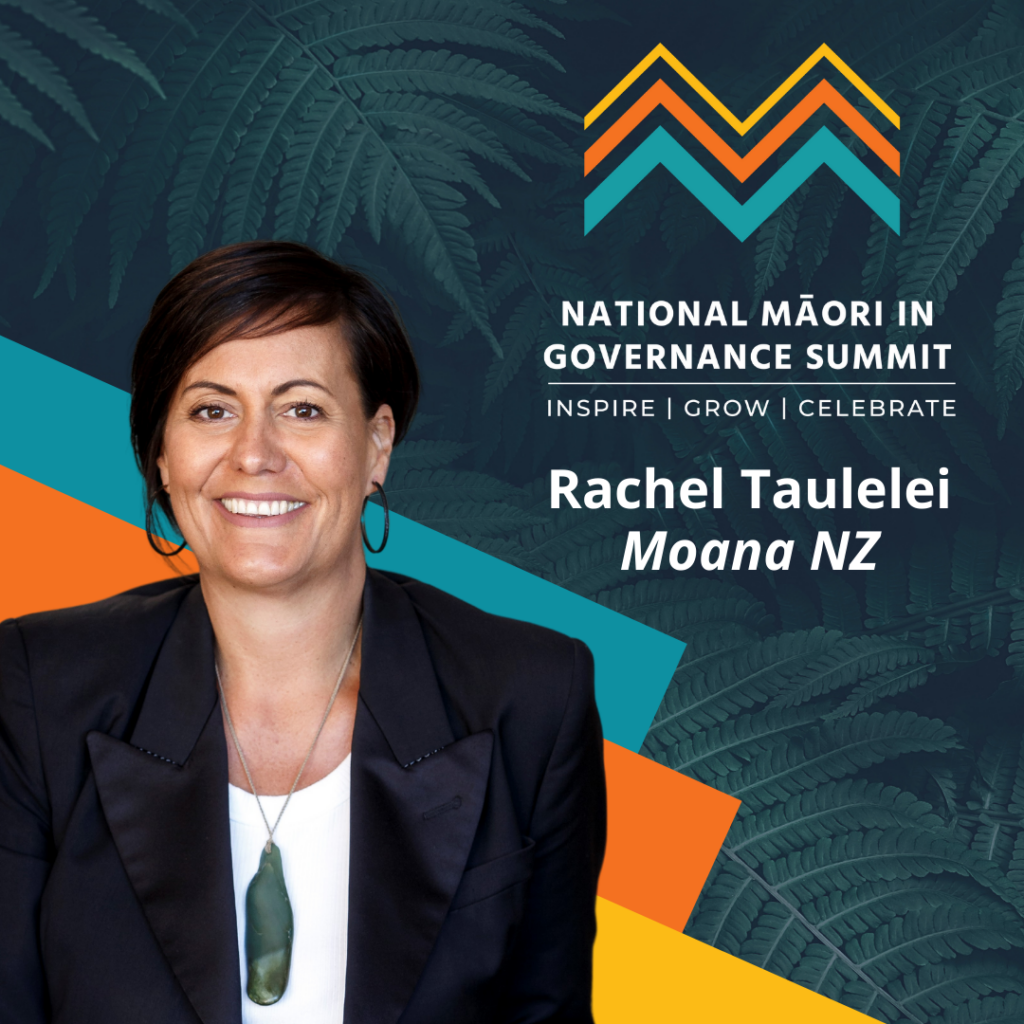 Rachel Taulelei
Chair, Moana New Zealand
Rachel (Ngāti Raukawa ki te Tonga, Ngāti Rārua, Ngati Koata) is a prominent business leader and a strong advocate for the Māori economy and sustainability in the food and beverage sector and currently Chairs Moana New Zealand. Her commitment to kaitiakitanga has been evident throughout her career, from founder of sustainable seafood company Yellow Brick Road, to her time as chief executive officer of Māori-owned food and beverage company Kono, and now in her current role as co-founder of business design and brand strategy firm Oho.
In addition to Moana, Rachel also presently chairs the Wellington Regional Stadium Trust (better known as Sky Stadium). She is a director for The Warehouse Group, Sealord, and ANZCO Foods, and acts as an adviser to venture capital firm Movac. She is also a member of the Asia–Pacific Economic Cooperation Business Advisory Council and Chaired during 2021.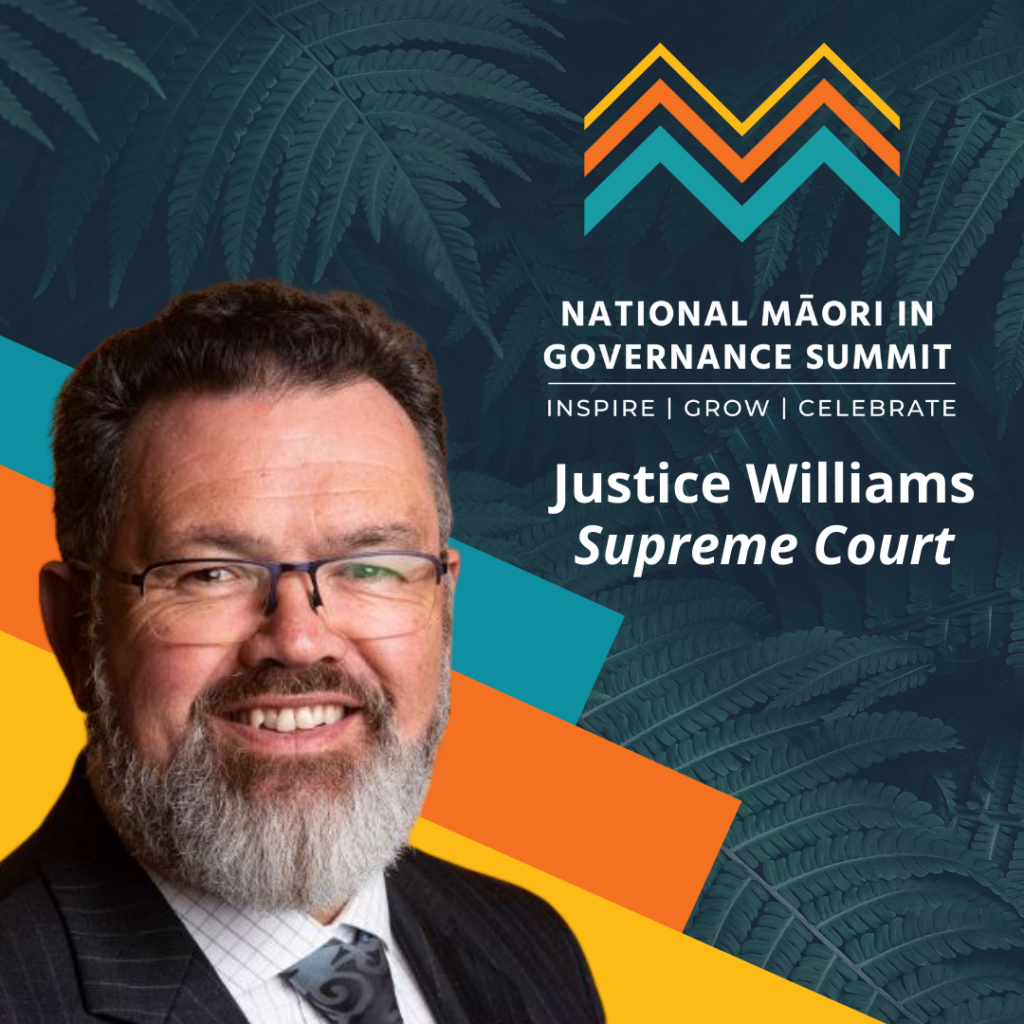 Honourable Justice Sir Joe Williams
Judge, Supreme Court of New Zealand
Justice Williams (Ngati Pūkenga, Waitaha and Tapuika) has an LLB from the Victoria University of Wellington and an LLM (Hons) from the University of British Colombia. He became a partner at Kensington Swan in 1992 and went on to co-found Walters Williams & Co in 1994. In 1999 he became Chief Judge of the Māori Land Court and was appointed Chairperson of the Waitangi Tribunal in 2004. Justice Williams was appointed a judge of the High Court in September 2008, a judge of the Court of appeal in February 2018, and a judge of the Supreme Court in May 2019.
Riria (Missy) Te Kanawa
Partner, KMPG New Zealand
Riria (Missy) Te Kanawa (Ngāti Maniapoto, Tainui-ō-Tainui, Ngāti Porou) is a partner at KPMG New Zealand, and leads KPMG's service and contribution to the Māori sector. As a management consultant and qualified chartered accountant, Riria has a strong interest in identifying signals and drivers of change as a valuable tool for rethinking and reimagining not only products and services but strategy, culture, organisation design and approaches in general. She is passionate about working with Maori and considering how business approaches and measures of success can better reflect our Maori world view. Riria is the lead author of KPMG's Maui Rau report series that looks at how Māori might take advantage of the shifts in the world to advance prosperity for their people.
Riria is a Director on Auckland UniServices Limited and was previously a Trustee with Maniapoto Maori Trust Board.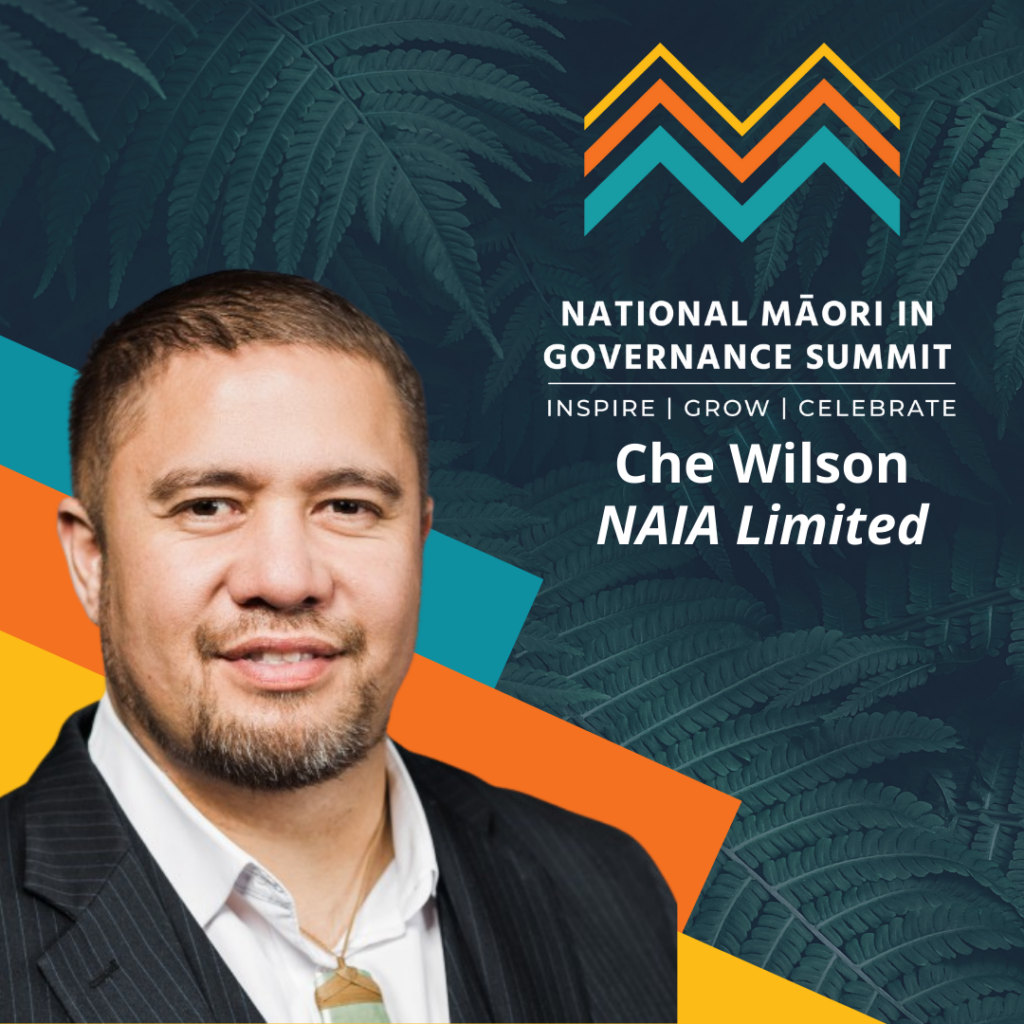 Che Wilson
Director, NAIA Limited
Che (Ngāti Rangi-Whanganui, Tūwharetoa, Mōkai Pātea, Ngāti Apa, Ngā Rauru) was raised as part of a large extended whānau at the foothills of Mount Ruapehu and has been involved in tribal activities and leadership from a young age.  He was granted access from the age of 11 and entrusted with knowledge from his tribal Whare Wānanga.
Che is Poukura (Director) of Naia Limited, a Māori consultancy based in Christchurch, Wellington and Waikato.  Che moved from his own company, Intugen Limited, to Naia in 2022 and focuses principally in the tūpuna wisdom space as a guest speaker, leadership mentor, resource developer and a podcaster on a range of social media platforms as well strategy advice and facilitation.  Over various spaces of time, Che was the Chair, CE and Chief Negotiator for his iwi Ngāti Rangi to settle historic grievances and is currently a negotiator for Mōkai Pātea.
Che is a director on Ātihau-Whanganui Incorporation (brand name AWHI) which supplies red meat, dairy, fibre and manuka honey to the local and export markets, is the chair of Te Reo o Whanganui, a board focused on the revitalisation of the Whanganui dialect and a trustee on Ngā Tāngata Tiaki o te Awa o Whanganui (the board that governs the tribal interests and represents the voice of the Legal Personality for the Whanganui River).  He is also on the Māori Advisory for Southern Cross Health and a trustee of Te Kāhui Raraunga Trust.
Che was part of the first Māori delegation of Te Hono Movement in 2013 to Stanford University and again in 2014 and was Deputy CE of the Ministry for the Environment.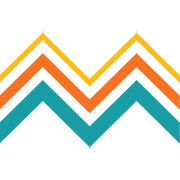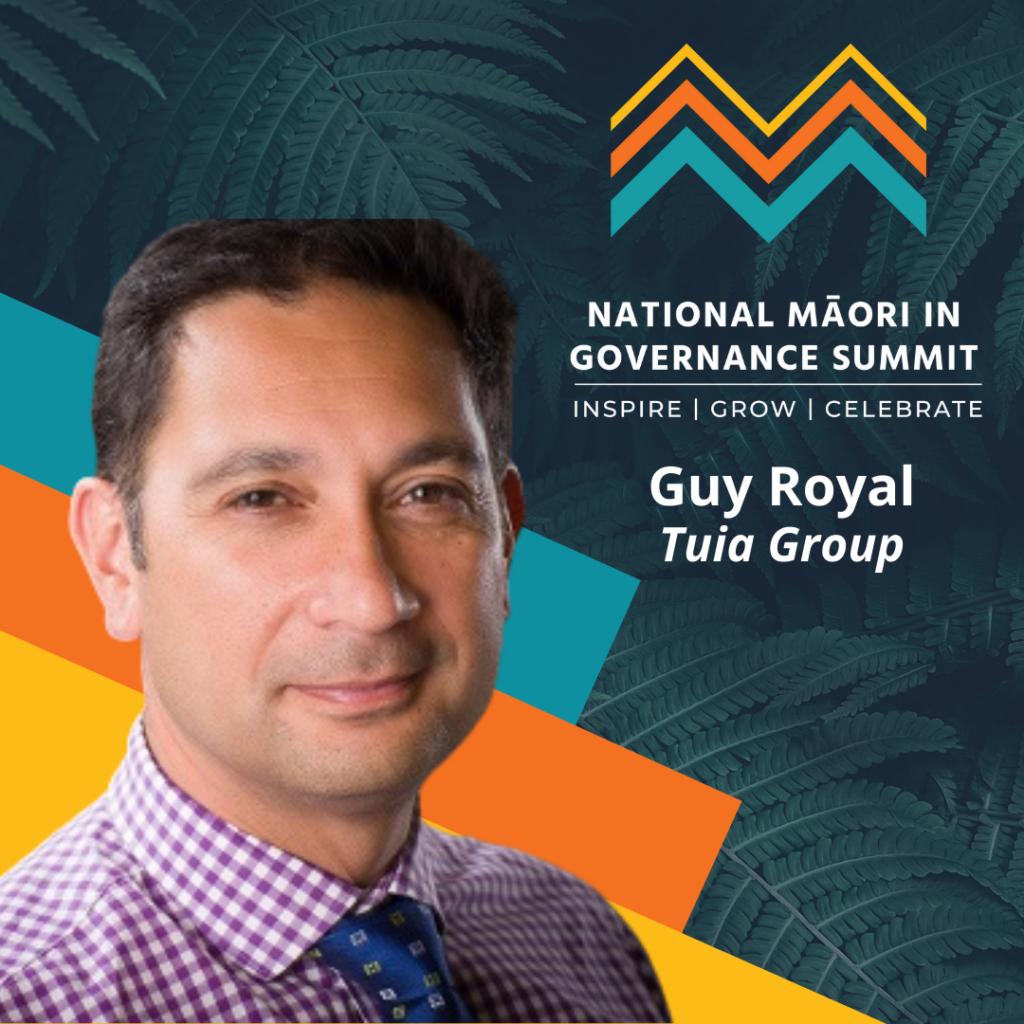 Guy Royal
Director, Tuia Group
Guy (Ngāti Raukawa, Parehauraki, Ngāti Hine, Ngāpuhi) has advised a large number of public and private sector organisations across the world and now specialises in the Māori commercial sector in NZ and the indigenous communities in Asia, South Pacific. Guy has held governance roles in the forestry, investment, rail and infrastructure sectors and currently sits on boards in venture capital, climate tech, iwi investment and retail. His passion is working with Māori groups to accelerate the economy and produce a better standard of living for Aotearoa.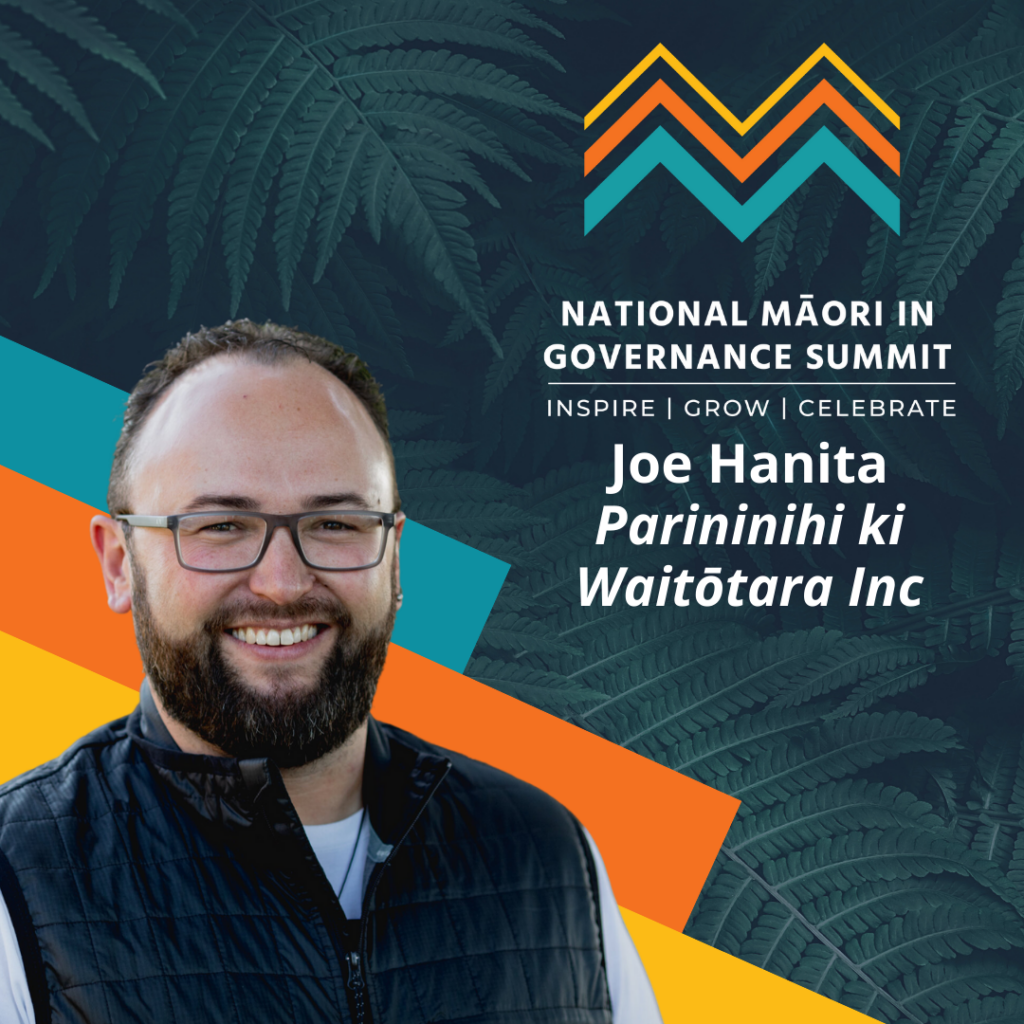 Joe Hanita
Chief Financial Officer, Parininihi ki Waitōtara
Joe Hanita (Ngāti Kuia, Rangitāne, Ngāti Kahungunu, Te Atiawa) was born in the Wairarapa, but has predominately grown up in Waikato. Joe has over 20 years of financial and management experience in corporate, public practice and the public sector, working across various chartered accounting practices, the health and education sectors, along with multiple Maori organisations.
Joe is the Chief Financial Officer for Parininihi ki Waitotara Incorporation and is currently an Associate Director of Wakatū Incorporation, an Independent Member Audit and Risk Committee for Ātihau Whanganui Incorporation and the Independent Chair Audit and Risk Committee for Te Kotahitanga o Te Atiawa Trust.
Joe holds certifications as a Fellow Chartered Accountant with Chartered Accountants Australia and New Zealand, a Chartered Public Finance Accountant with the Chartered Institute of Public Finance and Accountancy in the UK and is a Member of the Institute of Directors.
Lastly, Joe is a key advisor to the New Zealand External Reporting Board, having served for 8 years as a Māori voice on the External Reporting Advisory Panel and now leading the development of Nga pou o te kawa ora, a project aimed at designing a new ESG conceptual framework to guide Aotearoa New Zealand Reporting.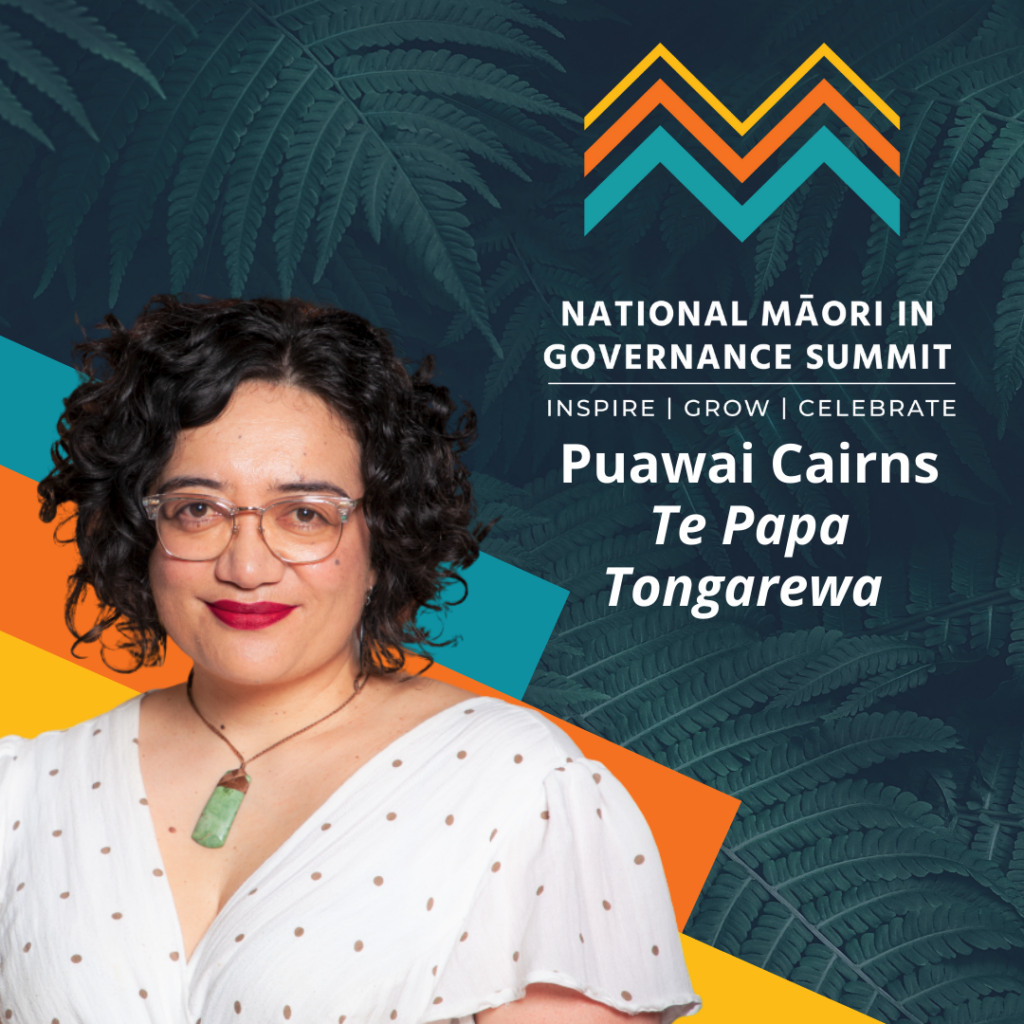 Puawai Cairns
Director of Audience and Insight, Te Papa Tongarewa
Puawai Cairns is from Tauranga Moana (Ngāti Pūkenga, Ngāi Te Rangi, Ngāti Ranginui), and works as the Director of Audience and Insight at Te Papa Tongarewa, where she oversees the audience facing work of the national museum. Puawai has a curatorial and research background, and previously was the Head of Mātauranga Māori for Te Papa, where she specialised in contemporary social history research and collecting to reflect the stories of Māori communities. She co-wrote a book on the material culture of protest called "Protest Tautohetohe: Objects of resistance, persistence and defiance" (2019 Ockham book award for Best Illustrated Non-fiction), and serves on numerous boards across Aotearoa. She advises nationally and internationally on museum practices, advocating for greater indigenous participation and leadership in the heritage sector.  Puawai lives in Wellington.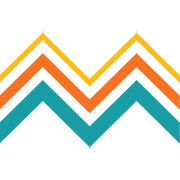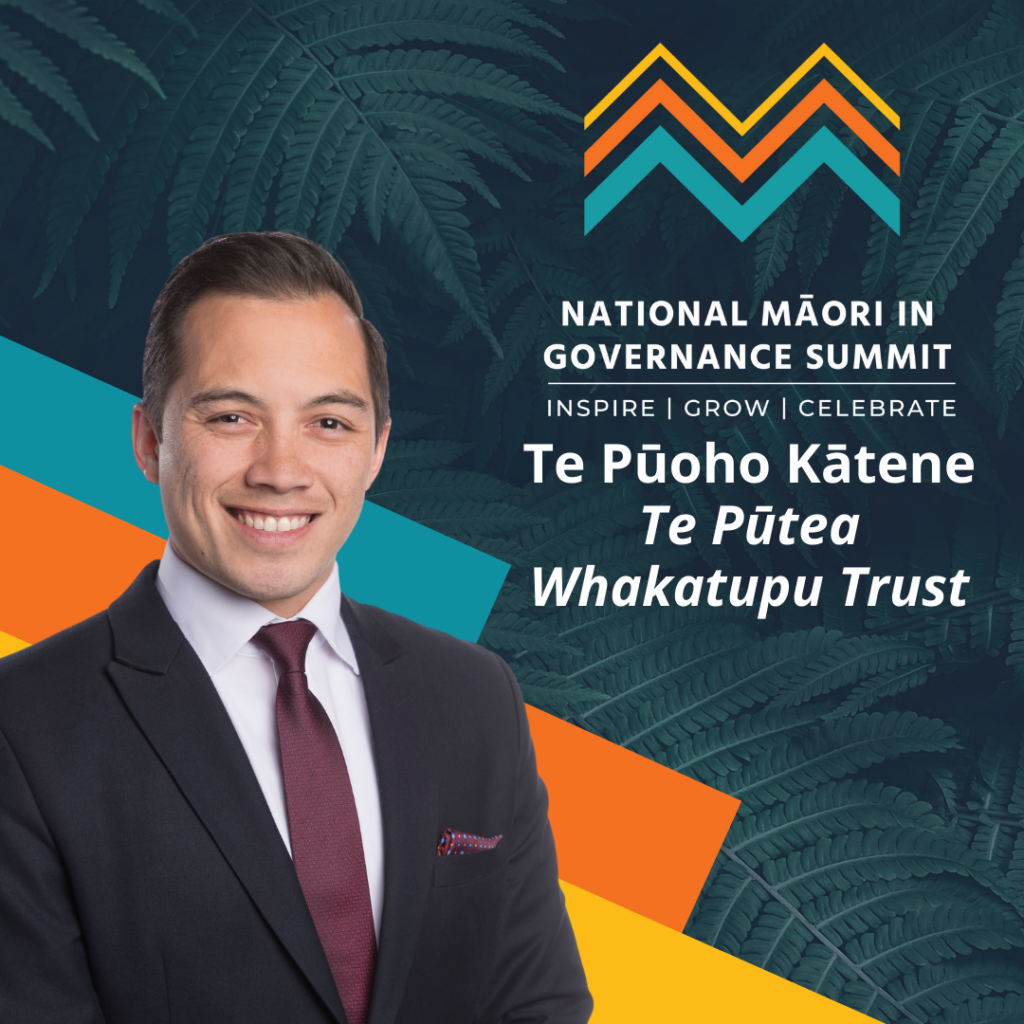 Te Pūoho Kātene


Kaihautū, Te Pūtea Whakatupu Trust
Te Pūoho traces his heritage to the Ngāti Toa, Ngāti Whātua, Ngāti Tama tribes. A graduate of Stanford Business School and Fulbright Scholar, he is steadfast in his pursuit of holistic prosperity for Māori.  
His comprehensive background includes marine science, commercial and investment strategy, governance, relationship management across iwi and government, impact investment and social enterprise. His role as an Obama Foundation Leader: Asia-Pacific has given him a global outlook on leveraging global best practice within an indigenous, values-based lens. 
As Executive Director of Te Pūtea Whakatupu Trust, Te Pūoho pursues targeted social change within a tikanga-based impact framework. The Trust's philanthropic and investment activity targets outcomes in three priority areas: education & training, traditional and scientific knowledge systems, and leadership development.  
An established governor, Te Pūoho serves Ngāti Toa as a Board Trustee and on the Audit, Risk and Investment Committee. He is an Independent Director for Armillary Private Capital, Wakatū Inc's Manaaki board, Waikato-Tainui's Distributions Committee and is a Trustee of the Ākina Foundation. 
He is a founding member of Future Food Aotearoa (FFA) – a founder's movement formed in 2020 to accelerate the growth and impact of future food and foodtech businesses from New Zealand.  
Formerly a member of NZTE's Māori Investment and KPMG's Corporate Finance teams, TP also spent 10 years working for New Zealand's government, including within Parliament advising on prominent policy issues, such as regional economic development, Treaty settlements, and fisheries & aquaculture.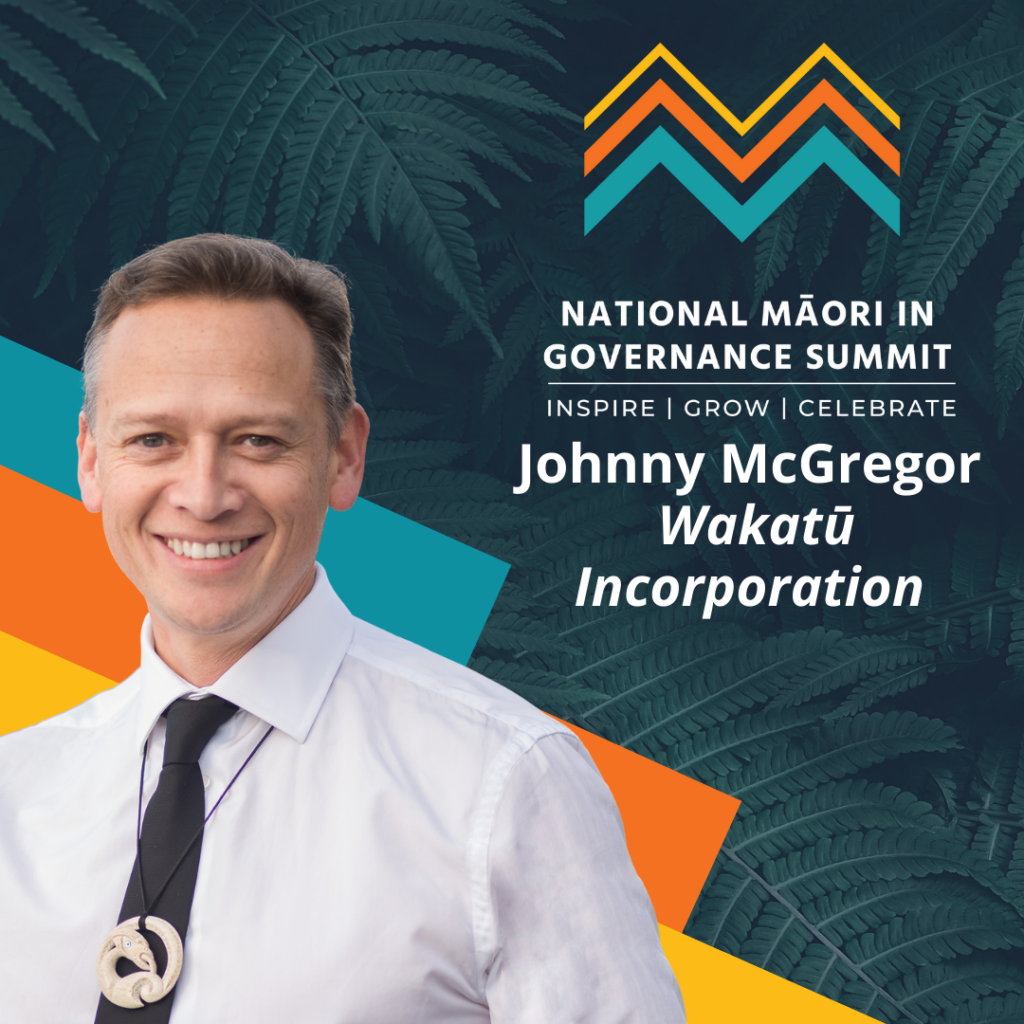 Johnny McGregor
Director, Wakatū Incorporation
Johnny (Te Whānau-ā-Apanui, Te Ātiawa, Te Atihaunui-a-Pāpārangi, Ngāti Kahungunu/Ngāti Kere, Ngāti Raukawa ki te Tonga, Rārua, Rangitāne, Ngāti Kuia) is a long-serving & current board member of the whānau-business Wakatū Incorporation, a Māori-owned company of land and sea.  Wakatū is one of the leading Māori Incorporations based in Te Tau Ihu.  Johnny is also a director of Wakatū's food and beverages company 'Kono' and also Wakatū's health and wellness functional foods company 'AuOra', as well as chair of Wakatū's Te Pae Tangata – HR Komiti. 
He is an experienced company director, and chair and board member of several other Māori land trusts. He has expertise in corporate governance and management spanning public, private, NGO/NFP and volunteer sectors; and experience in leading large and complex organisations.   
A member of NZ Cabinet's Trade For All Advisory Board (TFAAB) and currently on the Trade For All Ministerial Advisory Group.  Johnny was also Aotearoa's first National Director of the United Nation's UNEVOC, he is a social infrastructure consultant for the Asian Development Bank, former CEO of Royal Forest & Bird Protection Society  (the first Māori to hold the role) and former CEO of PINZ International consulting company for a decade – working across the Pacific, Middle East and South/SE Asia.   
Johnny is currently chair of the Govt's Our Land & Water National Science Challengeiii, as well as Chair of VSA – Volunteer Service Abroad (Aotearoa) – Te Tūao Tāwahi, and Chair of the Ministry of Primary Industries' Fit For a Better World – Te Ao Māori Science Accelerator.  Johnny sits on the Executive of the Federation of Māori Authorities (FOMA)v and is Deputy Chair of MFAT's Te Taumatavi Māori Advisory Board for international and trade matters.  Johnny also sits on the Primary Industry Training Organisation's Māori Insights group.
He is a former primary school teacher in Newtown Wellington, private pilot, and director of his family farms (Lynvale Farms Ltd, and Te Ramari Piupiu Roiri Lands trust) and lives in Lyall Bay, Wellington with his partner Rob…and two very spoilt dogs. 
Johnny has a M.Ed (with Distinction) and a BA in Public Policy and Educational Research from Victoria University of Wellington/Te Herenga Waka.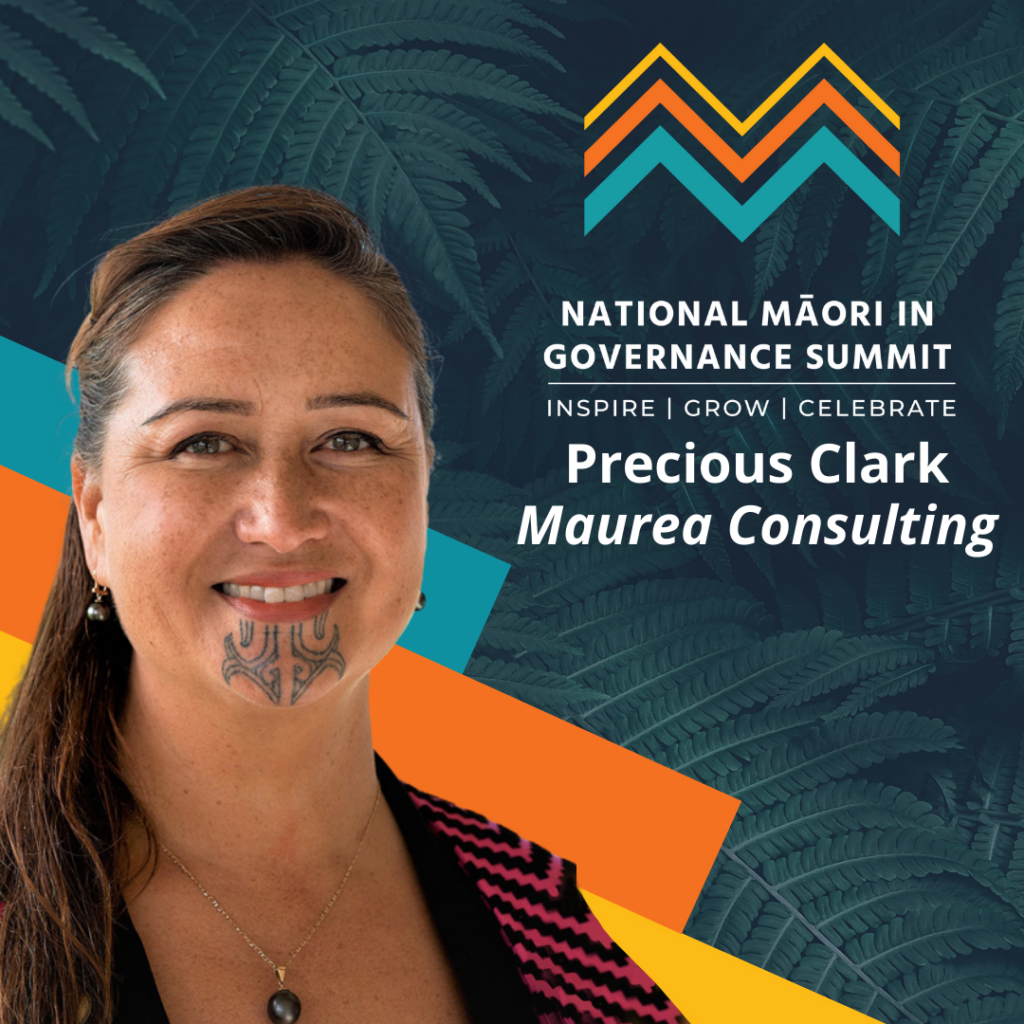 Precious Clark
Chief Executive, Maurea Consulting
Precious (Ngāti Whātua,Te Uri o Hau,  Waikato, Ngāti Pāoa, Ngāti Hē and Pākehā) is the Chief Executive of Maurea Consulting, a Māori owned organisation with a vision to see Māori culture drive Aotearoa New Zealand forward. Precious leads her team at Maurea to deliver on this vision through its three arms: Training, Consulting and Design. 
A creative at heart, Precious designed the highly acclaimed Te Kaa – Igniting your Māori Cultural Competency training programme and drives Te Kaa's mission to help 10,000 people positively identify with Māori culture. 
Precious weaves her skills as a facilitator, cultural practitioner, businesswoman, professional director, lawyer, leader and teacher to deliver an engaging and enriching programme that is impacting how New Zealand leverages our unique cultural landscape. 
Precious is a Director of Ngāti Whātua Ōrākei Trust; Chair of Te Taumata-a-Iwi (Māori Advisory Board to Auckland Museum), Chair of Te Tira Kautū (Māori Advisory Board to Southern Cross Health Society); and is on the.  She is a member of the NZ Institute of Directors and Te Hunga Roia Māori o Aotearoa (Māori Lawyers Association).
She is a former Director on Whai Rawa Ltd (Property and investment), Auckland Regional Amenities Funding Board, Centre for Social Impact,  Trustee of Foundation North, a former member of the Independent Māori Statutory Board and the ASB Community Council. 
Being entrenched in her Māori culture, she draws confidence to teach her culture, and also to challenge perceptions within, and of, her culture. 
Tō tātou kaiwhakataki – Meet our MC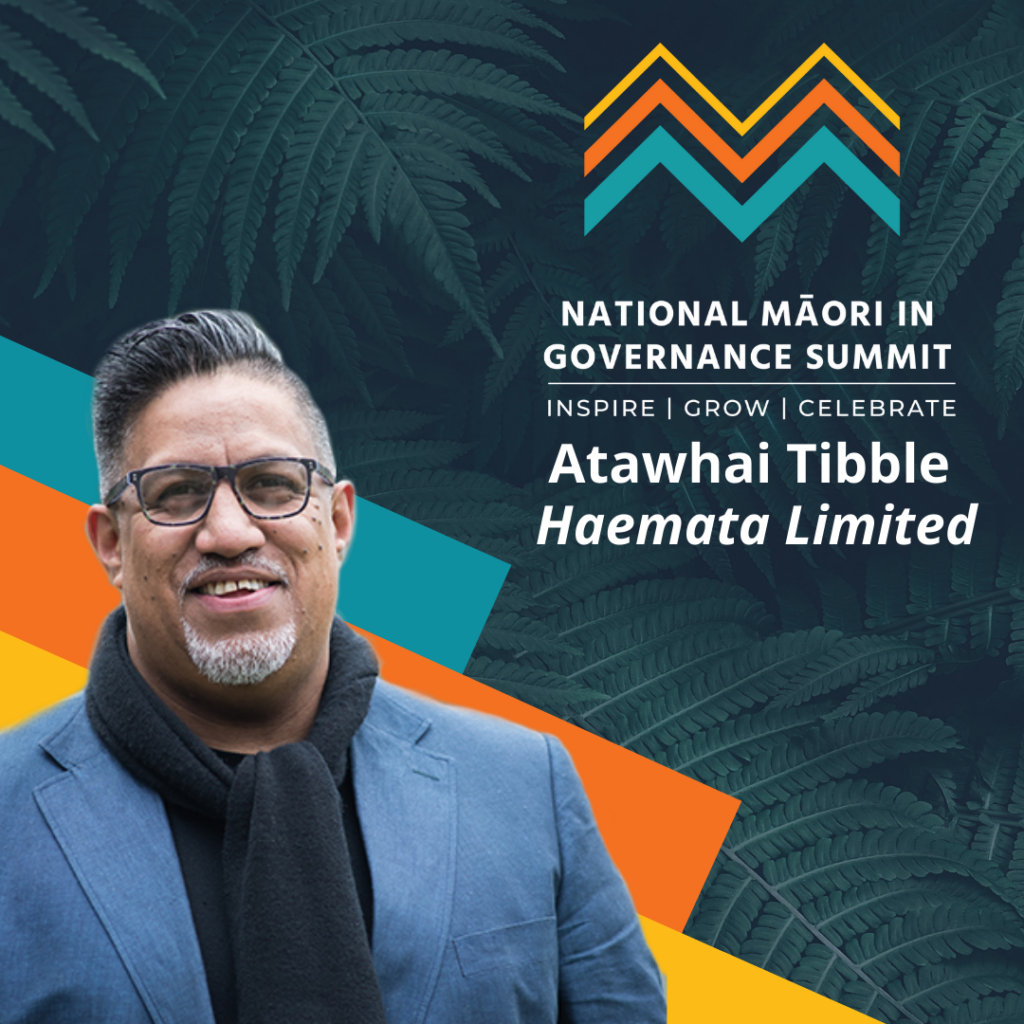 Atawhai Tibble
Haemata Limited
Atawhai (Ngāti Porou, Te Whānau a Apanui, Tūwharetoa, Whanganui, Raukawa ki te Tonga) has extensive experience in the public service and has worked as a Manager and a Senior Advisor at a range of agencies including Te Taura Whiri i te Reo, Te Puni Kōkiri, and the Ministry of Education. He has also has experience in the Beehive where he was an advisor to the the Ministers of Education and Māori Affairs.